As the founders of the Drupal Quality Initiative, we deeply understand that process and experience combine to create a fantastic project. Here is how we do it.
Detailed Planning
It's tempting to start work immediately, especially using the Agile process that we use. However, we have learned that planning saves time and money down the road by foreseeing problems and design issues before they arise.
Why is planning so important? Problems get more expensive to solve when they are discovered later in the process, as this graph shows: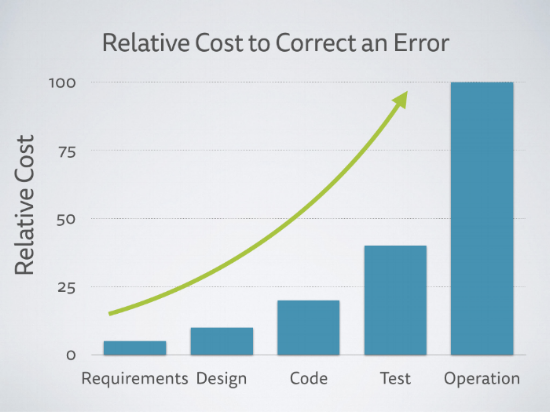 Keeping to the Budget
Creating a successful website includes minimizing costs and keeping to the timeline—while maintaining high quality. Balancing all three takes the experience of building lots of sites and solving lots of business problems.
We've learned that budgets are powerful tools to focus a project on what's most important. That's why keeping to the budget is so important to us and we'll share industry best practices that will keep the project within budget.
At every step in the process, we will share ways to reduce risk and keep the project on track.
Everything Can Be Resolved With Communication
Effective communication is built-into our project plans. It's through frequent and honest communication that the best designs are revealed, issues are resolved and trust is built.
We use video interviews, email, group communication tools like Slack, ticket tracking tools—even old-school telephones!—so that you are always apprised of the project status.
Post-Launch Support
Our commitment to quality continues to after the web site is launched. We monitor your site and fix problems that show up only when a site is used by more than the production and testing team.
We've got your back.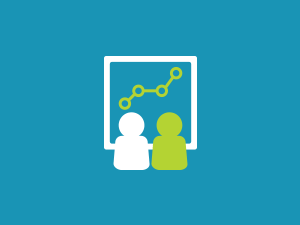 We assess your needs or your existing site.
Most organizations have an existing site that is no longer working for them or simply needs a refresh. We examine the site while working with you to determine the goals of the new site. This process is a blend of introducing possibilities while keep the budget in check. It's a skill and we've had a lot of practice doing it.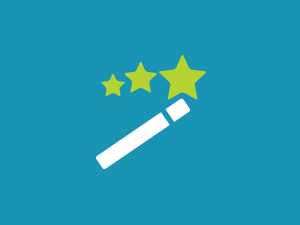 We work quickly in unison with your team.
Our first steps are to set up the new site and begin designing the migration process, if content from the current site needs to come over. Once the basics are ready your people can begin entering new content or revising the previous content.
In the meantime, we finalize the data migration (if there is any) so that everything comes together around the same time.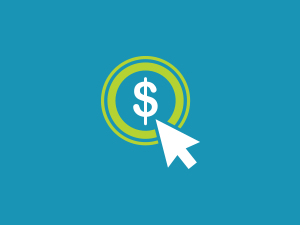 We tell you where to put your time and money first.
We'll always recommend the faster ways to achieve your results while giving you options.  Our goal is to help you maximize the return on your investment.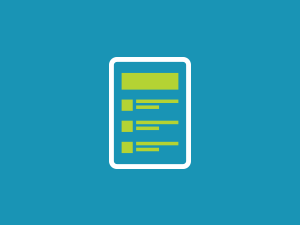 An in-depth assessment.
We especially like reducing risk when building websites. To do that, our assessment describes your existing site comprehensively while showing what needs to change during the rebuild. It's almost never just the template (the look of the site) that needs to change. Clients take advantage of new websites to expand their marketing and product/service delivery efforts.