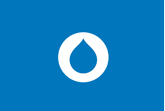 Whether you are building a new site or upgrading an existing Drupal site, it's valuable to understand why Drupal should be on your short list of content management frameworks (CMS).
Here are the main reasons:
The code is open-source. Open-source code means you don't have to buy a $25k to $400k license to use Drupal. You can use that money into customization instead.
It's designed for businesses. Drupal is built atop Symfony, the world's most successful enterprise PHP framework. In fact, Symfony has over 4 billion downloads of the core components Drupal uses.
It has a large and supportive community. The Drupal community is large (about 1.4 million people) and vibrant. In fact, Drupal 8 had more contributors (at 3200) than Linux.

Quote: The Drupal Slogan: "Come for the code, stay for the community."

All the functionality you need. You can add over 8,000 additional, free modules to these built-in functions:

create and edit content with robust editor tools
control publication status and workflows
create and manage custom URLs and menu items
manage users and the access they have to content and features of the site
organize content with categories and listing pages
move blocks of content to different areas of the page

Start wherever you are and grow. Gartner has named Acquia, the private company helping guide Drupal's direction, a market leader in its Digital Experience Platform assessment. Depending on Drupal is a solid, future-proof choice.
Stay connected with our latest news, articles, webinars, and more.